Information and resources for meeting planners who are engaging Marianne
Meeting functions in which
Marianne Bjelke can contribute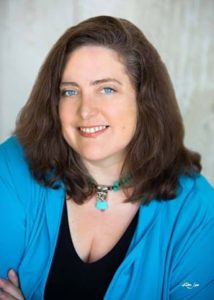 Marianne best serves audiences with "soft skills" general session presentations
Keynote Open
Midday Audience Revitalization
Conference Close
Concurrent or Breakout Sessions
Full-Day & Multi-Day Workshops
Strategic Process Facilitation
Board Meeting Facilitation
Executive Retreat Facilitation
One-on-One Consultations
Important Information
Bjelke: Marianne Bjelke (bee-ell-kuh) knows her last name can trip people up, and invites everyone to have as much fun with it as she does.
Audio/Visual Requirements: Marianne includes a visual component in her presentations. She can supply her own Windows based laptop computer to run PowerPoint, or furnish a USB with the presentation for use on the equipment already provided by the event. She uses an LCD projector and screen (for concurrent and breakout sessions, 12 foot width minimum. For general and keynote sessions, 20 foot width minimum). She needs a 36-48 inch round or square table at the front of the room for her computer. For larger groups, she requires a wireless lavaliere microphone as she prefers to move about the room freely.
Program Customization: Through a pre-event interview process with the meeting planner, review of industry publications, and communication with industry experts in her immediate and expanded network, Marianne endeavors to help audiences feel comfortable listening to her. Through knowing a bit about both their every-day business life and specific industry-wide challenges, she targets her key presentation points so they speak to your audience's specific needs and interests.
Presentation Style: Combining playfulness and enthusiasm with relevant content and impactful storytelling, Marianne is comfortable with a wide range of audience demographics and diversity. She is comfortable presenting to any number: 7, 70, 700, 7,000 or more. She adjusts audience participation and interactivity to the size and situation based on the desires of her client.
Dress: Marianne dresses for the occasion; formal business attire, little black dress, casual Friday, Superhero cape or other themed humorous costume for additional entertainment value. Let her know and she will accommodate your need.
Handouts: Marianne will provide you with the handout that accompanies her presentation. You can receive it hard-copy through the mail or electronically via e-mail. You may reproduce as many as you wish.
Free Bonus Material: Marianne offers free digital bonus material to all attendees (workbooks, infographics, etc.) relevant to the event theme and presentation topic. Bonus materials are emailed to audience members who request to receive these materials. Email addresses are never shared with third parties.
Travel: Marianne travels from the Albuquerque International Sunport (ABQ) for venues outside of the New Mexico, Colorado, and West Texas areas.
Lodging: Please reserve a hotel room billed to your master account. Marianne prefers king/non-smoking whenever possible.
Deposits: A deposit of 50% of the speaking fee will lock-in your desired presentation date.
Reimbursement: Unless otherwise provided in the speaking agreement, Marianne will bill for her travel and lodging expenses immediately following your event.