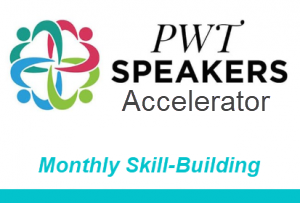 Make Your Call To Action Irresistible!
Powerful Women Today Speaker Accelerator Skills & Presentation Development
Monthly Live Zoom Call
Register: https://zoom.us/meeting/register/tJEkfu2ppzorH9MRoZuC7Key5r4U8ubKG3_h
Make Your Call To Action Irresistible!
Does your offer seem to fall flat? Does your audience ignore your call to action?
Whether you are a professional speaker, sharing your business services, or pitching your product, you need to know how to frame your call to action and how to place it in your presentation to grow your response rate!
There are simple yet POWERFUL elements that the pros use that will work for YOU. Get audiences to take action when you share your offer – these proven actions get you RESULTS for list building, getting prospects to schedule a call, or to close that deal.
Learn what they are and where to place them in YOUR presentations to increase your lead generation and client conversion rate by 20-50% or more!
Increase the IMPACT of your Call to Action. Don't Miss This!
Learn More:
marianne@PowerfulWomenToday.com
PWT Speakers Bureau: PWTSpeakerBureau.com/
Powerful Women Today New Mexico Chapter Meetup: www.Meetup.com/Powerful-Women-Today-Albuquerque-New-Mexico
Powerful Women Today:  PowerfulWomenToday.com